Permanent Cosmetics
Offering Coil Machine, Rotary Pen, Soft Tap and Microblading!
Permanent Cosmetics is a non-surgical micro-procedure. Tiny droplets of custom blended colors are skillfully deposited into the dermal layer of the skin to simulate natural looking or well-defined make-up. My technique is a step by step check point procedure using precision and enhancement for a natural and radiant look. Each treatment is as unique as the individual receiving it. Imagine never having to worry about your make-up fading or smudging no matter how active you are. You can exercise, work, dance, swim and sleep with the confidence of knowing you will always look your best. Choose from any of the 4 modalities of permanent cosmetics; the coil machine, rotary machine, soft tap and microblading.
Great Brows!
Offering: Microblading, Powder Fill Brows, Ombre Brows, 3D Brows, Rotary Hair Stroke Brows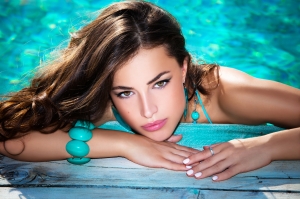 Using your brow bone as a guide, I am able to beautifully create eyebrows that will lift your eyes, define and take years off your face! Eyebrows are softly feathered with fine line hair strokes simulating a natural contour. A combination of custom-blended pigment shades will allow a dimensional look.
Luscious Lips!
Offering: Lip Liner, Full Lip Fill, Lip Ombre, Bubble Lips
No more smudged lipstick, now you have a brilliant well defined finished look all day, everyday! Lip procedures can either enhance the beauty of well-shaped lips or re-shape lips. The procedure can enlarge thin lips and minimize the appearance of large lips. It can also correct asymmetry and definition.
The Easiest Eyeliner!
Offering: Eyeliner Accents, Eyeliner Edging (smokey eye), Lash line Enhancement, Standard Eyeliner
Wake up every morning with a dash of color and definition to your eyes. Permanent eyeliner is a must for women who are allergic to conventional makeup, wear contact lenses, have poor eyesight or shaky hands! There are different techniques used to achieve varied effects, such as a soft, "smudgy" look, natural and light look, to a very defined, dramatic look.
Beauty Marks- $50
Eyebrows — $400
Eyeliner— $400
Lips — $400
(*Permanent cosmetics includes 1 touch up)
Design and color correction — $50-$150, Consultation needed
Permanent cosmetics touch up — $100
Now selling Revitalash! — $150
For  before and after pics, view the before and after web page tab